Providing IT systems & solutions
In the competitive IT services industry, it's difficult to know what differentiates one company from the next. With EMES Business Solutions, you can be certain that we put our clients first we take a unique approach to fostering client satisfaction
A complete commitment to helping clients achieve results
EMES Business Solutions's client-proximity business model organizes our operations around metro markets, allowing us to be deeply rooted within our clients' business communities....
Read more...
At EMES Business Solutions, we believe in implementing technology that transforms our client's business environments. That's why we offer our services to a focused set of industries where we have developed deep expertise
Read more...
Our clients' backroom is our front room. EMES Business Solutions has developed and evolved a comprehensive portfolio of services
Read more...
Founded in 2012, EMES Business Solutions has evolved into a leading IT and business process services provider. Our more than 2 years of continuous growth is a testament to the confidence our clients place in us and to the commitment of our members
Read more ...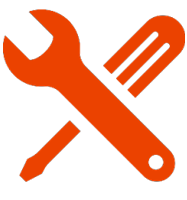 Financial Systems
Warehouse Management Systems
Inventory/ Procurement Management Systems
HR & Payroll Systems
Fleet & Equipment Management Systems
Web Design & Hosting
Health & Safety Management Systems
ERP & Integrated Systems
Real Estate Management Systems
Stocks Analysis Systems